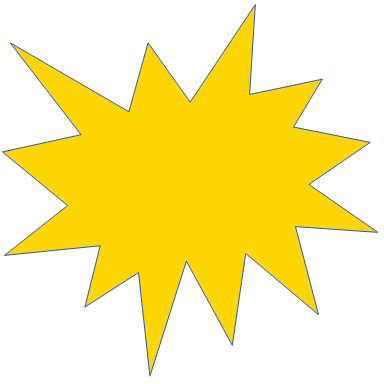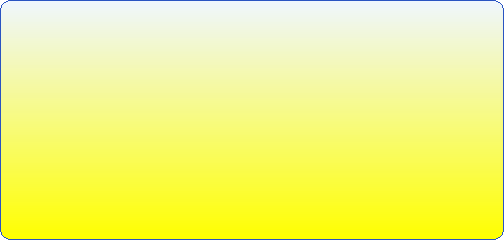 Hi-Vis clothing that actually looks good
The idea behind our hi-vis vests is to make yourself visible in day or night activities but do it with some style rather than just the usual flimsy vest with reflective stripes. Our hi-vis vests can be worn on their own or some of the vest are available with attractive, reflective vinyl designs which will literally make you stand out. The reflective vinyl is heat bonded to the hi-vis vests, they aren`t printed so they will not fade.

The designs can be chosen from the site or made to a customer`s requirement using club logos (price may be reduced for quantity orders, please ask) or just a favourite image that you want on the vest (examples), the minimum charge for a custom design is £5. If more than one vest is ordered with the same custom design then there is no charge. It is also possible to mix & match designs so if you like the back design of one vest but would like a design from another vest on the front, that`s no problem. If you would like any changes or to discuss your own design please e-mail us at admin@tinwolf.co.uk and we will be happy to discuss your requirement.


CUSTOM DESIGNS FOR YOUR CLUB!
Tinwolf Original hi-vis vest from £20
plus £5 p&p
Our Original style vests are hand made from strong black polyester mesh with hi-vis, Cordura shoulders of orange or lime green. The vests are mesh allowing air to flow through so heat doesn`t build up and they don`t billow in the wind. The vests are one size fits all and are adjusted with elasticated, reflective cord at the sides.
The edges of the vest are also reflective.
These vests are available with attractive, reflective designs.
Tinwolf Max hi-vis vest from £30
plus £5 p&p
The Max vests are so called because they have much more hi-vis material than the Original vest. They have Cordura shoulders and sides with the rest of the vest being mesh so again air can flow through. The Max vests also feature side pockets with zip closure and a soft collar. There is a see through pocket on the left breast to hold an ID card. The sides can be adjusted with hook and loop straps, they are available in Medium, large, XL, XXL, 3XL, 4XL and 5XL.
These vests are available with attractive, reflective designs or plain.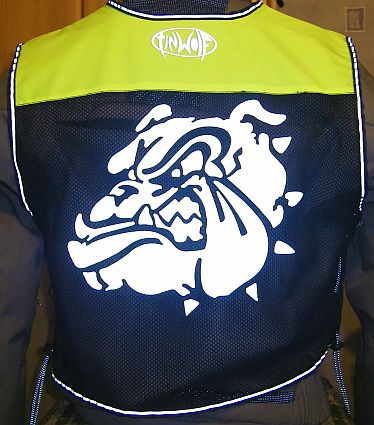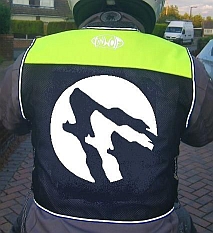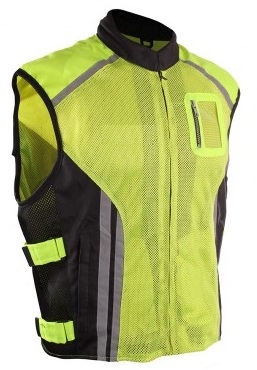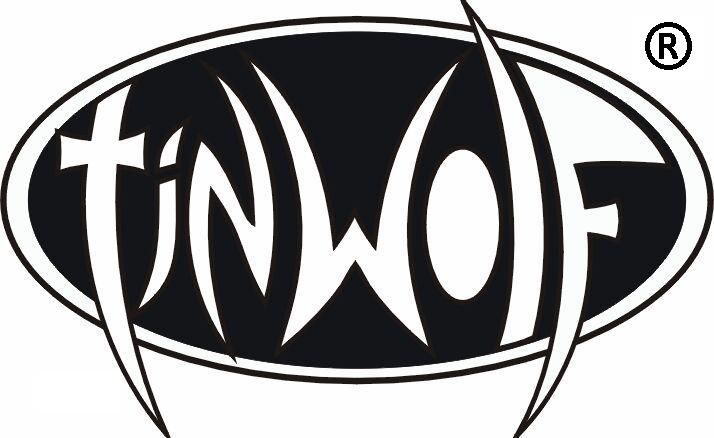 Tinwolf Tactical hi-vis vests from £30 plus £5 P&P

Made from a combination of Cordura fluorescent material and black breathable mesh, the Tactical vest features three small pockets for storage of a variety of items alongside a larger, zipped pocket for maps, two hidden pockets (zips alongside the main zip in picture) and an external ID pocket. The vest also benefits from side fitted cords to allow a large range of adjustment